GET A VINYL WRAP IN VANCOUVER, WASHINGTON
If you want to give your car, van, truck, bus or even motorcycle a brand-new look, then getting a vinyl wrap is the way to go. Our vinyl wrap shop near you in Vancouver, Washington can do this for you. Vinyl wrapping can transform the look of your vehicle. Our team specializes in everything from a full-color change and clear protection film to custom designs and advertising. We also guarantee a damage-free installation and quality workmanship that will last for years.
A vinyl wrap is a versatile material with adhesive on one side that hides and safeguards the other surface. Vinyl wraps restore the surface beneath and are easy to remove anytime. People often use wraps to hide their cars' exterior and interior, but you can also use them to personalize other items. Vinyl car wraps are a cost-efficient way to add style and color to reflect your personality.
Our in-house graphic designers will work closely with you to design a vinyl wrap to bring the vision for your vehicle to life. We have experience creating and designing graphics for all types of cars, from sports cars to sedans and everything in between. No matter what patterns, services, messaging, imagery, finish, or color scheme you want to incorporate into the film design, our custom car graphics are printed using the latest technology. We even coat every wrap with a glossy UV layer for extra protection and durability against the sun. Get a one today!
HOW DOES VINYL WRAPPING WORK?
Vinyl car wrapping uses big rolls of vinyl roll sheets that are often thin and only a few millimeters thick. The rolls of vinyl also involve an adhesive on the back. Applying the vinyl needs you to cut it to the approximate size and shape of the area you wish to cover, like the roof, panel, or hood. We will put the vinyl in place and utilize a small squeegee and a heat gun to smooth the vinyl material over the selected part of the car.
We only utilize the highest quality of vinyl for our films to ensure our customers receive long-lasting products and car protection they can count on. Whether you wish to promote your business or are planning to customize your vehicle, we'd love to discuss your design ideas with you. Get in touch with our team today to learn more about our vinyl wrapping services. Schedule a free consultation and get started.
Our wrap design process always starts with an idea. Our team will collaborate with you to transform the idea into a concept and then into a design. The design process will differ based on whether your project is for personal or business interests. Our team will involve you throughout the entire process to ensure your vision is properly integrated into the design.
Once the vinyl wrap design has been completed and approved by you, we will move on to the printing stage. This is where things get exciting. We will use the latest printing technology to guarantee that the vinyl wraps you receive are of the highest quality and durability in the industry. We wrap cast vinyl with latex ink, which is then laminated. Our team will use advanced ink throughout the printing process to ensure the vinyl wraps are of the highest resolution. The color resolution in our vinyl wraps is certain to get your car noticed. After that, we move unto the final stage.
Once your design has been printed, our installation team will take over. They are trained vinyl professionals, each with years of experience in the vinyl car wrapping industry. Whether you purchase a partial or full vinyl car wrap, we provide great attention to detail and precision. Our team has the experience and know-how to guarantee that your vinyl car wrap gets done right the first time.

WE LOVE GETTING REFFERALs
Depending on your need for wraps, we offer a variety of options to accommodate you. A vinyl wrap can easily transform your vehicle into a truly unique one-of-a-kind ride that is personalized to you. We can also do commercial wraps to advertise your business. Here are the types of wraps we do at our Vancouver, Washington vinyl wrap shop:
Vinyl Wraps for Businesses
When it comes to marketing your business, vinyl wraps provide a cost-efficient solution for displaying your business information and graphics in a simple and modern manner while also offering protection for your cars. All of our wrap services are made to suit the needs of every unique business, enabling us to make a wrap that will largely impact your target audience. Unlike other forms of advertising, a vinyl wrap only needs a one-time payment for years for advertising potential. Sound good to you?
Do you want to customize your vehicle so it better reflects your personality but doesn't change the paint? Our custom vinyl wraps are made for every customer, so you don't need to worry about another car on the road having the same wrap as yours. Car graphics film can be designed using any patterns, images, colors, or messaging imaginable, making it simpler to make the unique graphics that you've always dreamed of. Personal vinyl wraps are accessible for all types of cars and in matte, chrome, and color-changing film finishes.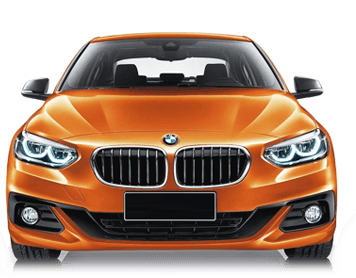 Schedule Your Appointment Today
Your Automotive Repair & Maintenance Service Specialist