GET AUTO DETAILING IN VANCOUVER, WASHINGTON
If you are planning on upgrading your service to include auto detailing, we offer this at our local Vancouver, Washington shop. Your vehicle is more than just a way to get from one point to another. It is your source of pride and joy and how you express yourself. We understand how essential it is to keep your car looking like new and that's why we provide reasonable detailing services with unbeatable results.
Auto detailing is a top-to-bottom, deep clean of a vehicle. The process focuses on the exterior and interior of your car and aims to restore it to its factory finish, offering it a shine once again. Even though there are various levels of car detailing available, the general process covers all the hard-to-reach areas of your vehicle. Our auto detailing service will provide you with a perfect finish according to your preferences and needs.
Anyone can "detail a vehicle." But most do not go through the trouble to ensure they are certified, insured, and licensed. We go the extra step because we genuinely care. Our attention to detail and customer service is unparalleled, and customer satisfaction is our top priority. Visit our local Vancouver, Washington car detailing shop today!
Looking for car detailing near you? Our auto detailing service offers your car the total royal treatment. Depending on your needs, this may include interior and exterior glass cleaning, steam cleaning and leather treatment, detailing of all exterior reams, application of protective hand polish, a high-pressure rinse, and car interior cleaning and conditioning of dashboard and rims. We use various techniques and methods to polish, wash, and clean your car. The special products, latest tools, and equipment are guaranteed to make your vehicle look its best.
Let our professionals offer you a clean, shiny vehicle in just one day. Enjoy the value, pricing and reasonable auto detailing services from our dependable experts. We only use the best products for top-notch quality detail and long-lasting results. With the proper care, your car should look new for years to come! If you are looking for expert car detailing, you have come to the right place.

WE LOVE GETTING REFFERALs
OUR AUTO DETAILING PROCESS
We provide top quality car detailing for your vehicle whatever it may be. Our auto detailing process has a variety of detail styles and finishes. We have different packages to accommodate whatever your needs are. Here are the types of detailing we offer at our shop:
Our interior detailing service brings out your vehicle's inner beauty from the inside. This service guarantees we vacuum your car's interior with full attention to all seats, mats, and boots. We also condition and clean your dashboard and internal trims while making sure the exterior and interior glass aren't left untouched. Leather seat conditioning and cleaning treatment are also available for leather seats, while cloth and carpet seat and cloth seat trim for cloth seats is provided.
We pay extreme attention to your vehicle's internal details for this service. We offer a comprehensive exterior wash using specifically formulated and car-safe shampoo that efficiently and safely cleans the whole exterior. This ensures we do not cause damage to the trim and paint. We also detail the chrome trims, apply an all-around protective hand polish, and offer interior and exterior glass cleaning without forgetting to detail boot and door jams.
Due to years or months of use, there's a high chance that your vehicle's paintwork will lose its original quality due to wear and tear, dirt, and sun. Thus, there's a need for regular painting and waxing to keep it in optimum condition. We provide a professional cut and paint treatment. We use only the most advanced painting methods and newest tools to apply a sequence of specially formulated substances that eliminate contaminants from your car's bodywork.
Leather is a natural material that ages over time and needs optimum care. Our professional team is committed to helping you restore the quality of your leather interior, thus boosting its lifespan. Using a gentle cleaning process to eliminate grime, dust, and dirt, we also moisturize your leather with our special conditioner to help keep its luxurious and soft feel for a longer time. There's no better way to safeguard your leather interior from stains, cracks, and drying out.
Our full car detailing service offers a holistic detailing service that allows us to comprehensively and carefully detail your car, from the exhaust to the bumper. This service offers the ideal combination of our exterior and interior detailing service and professional touch. Using our advanced technology, we undertake car wash and service your dream car with utmost care. We understand the importance of your car, and thus, we meet your expectations and aim to preserve its original state.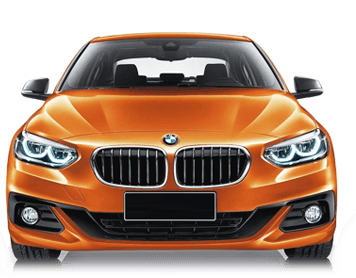 Schedule Your Appointment Today
Your Automotive Repair & Maintenance Service Specialist