Commercial Wraps in Vancouver, Washington
Does your business need commercial wraps in Vancouver, Washington? We got you! Our local commercial wraps shop near you is ready to get you wrapped up in some quality advertising. If you are looking for a powerful way to promote your brand 24/7 our experts can help you do just that. Our commercial wrap services are second to none. No matter what type of company car you have, our professional team can wrap it with a custom design that we provide or that you supply. Our printing capability allows for precision perfect sharp graphics and our prompt installs can get your vehicles back on the road right away. Ready to get some cool ads on your ride?
WHAT IS A COMMERCIAL WRAP?
A commercial vehicle wrap is a vinyl graphic that covers the whole surface of your commercial vehicle. It is different from a standard van or car paint job as it does not adhere to the factory coating on your commercial van. Our commercial wraps and films are an excellent way to maximize your advertising without spending too much money or time maintaining it. Mobile advertising will help boost brand awareness, establish trust with customers, attract new prospects, strengthen employee morale, and more!
Getting commercial wraps is a great idea to market your business. Vinyl vehicle lettering and car wraps are one of the most cost-efficient advertising tools for any business, enabling you to promote your brand in a modern and effective way. Your business name, some advertising lines of 4-5 words, your phone number and website address are enough. There's no need for an extensive ad campaign when you can simply make such impactful and powerful statements with minimal colorful graphics and copy.
WE ARE COMMERCIAL WRAP SPECIALISTS
Whether you are looking for a full wrap, partial wrap, or a custom design, we can do it all for you. Commercial wraps pay for itself and are a great investment for your business. The on-the-road impressions you receive from an appealing and incredible wrap can produce leads and is an excellent form of advertising. We understand how crucial a quality advertising wrap is for your business vehicle and we will make sure that it looks great and that your message stands out. We only utilize the highest quality materials and conduct timely installations so you can get your vehicle back on the road as fast as possible!
OUR COMMERCIAL WRAP PROCESS
Do you need help with a unique and fresh design for your commercial car wrap? We do not simply install wraps; we provide complete design services too. Leave all the design processes to us, and we will make sure your company vehicle looks awesome and shows off your brand on the road. We also have advanced equipment when it comes to designing custom wraps for your commercial vehicle.
Our printers produce sharp graphics and accurate color and only utilize the highest quality materials, so your wrap lasts for years to come. That's where we are different from the rest. We understand all the nuances of installing commercial wraps. Our professional installers have thousands of hours of experience installing smooth designs across all types of commercial vehicles.

WE LOVE GETTING REFFERALs
TYPES OF COMMERCIAL WRAPS
We offer many types of commercial wraps at our Vancouver, Washington shop. The type of ad wrap you choose can depend on your needs influenced by design or even budget. We can do it all. Here are the types of commercial wraps we do:
If you like to make a statement with your business vehicles, it is time to think about getting a full wrap. You see, full commercial vehicle wraps are more than just slapping your logo on the side of your van- with a full wrap, you get a full mobile billboard. This means both cars on the right and left see your advertisement and get a full view of your branding. When you work with our commercial wrap team, we will guarantee top-notch service and precision perfect commercial wraps.
Partial commercial wraps are a less costly option than full commercial wraps or paint jobs. A well-made partial brand wrap can make an appealing design and advertisement on your commercial vehicle. Also, adding to the current finish and color of the car or van takes some skill, but we are known for our beautiful methods of van or car signwriting. It's time you take your advertising and branding to the next level with a commercial vehicle wrap!
When we talk about your commercial fleet, design plays an important role in identifying its efficacy as mobile advertising. You can make defined fleet graphics that offer your commercial vehicles a unified look that screams out the personality of your brand and offers people a reason to pay attention to your products or services. If you are looking for commercial fleet graphics and an affordable option to paint makeovers, our color change commercial wraps can prove efficient for your fleet wrapping needs! Our superior materials, attention to detail, and fast turnarounds offer you the confidence to efficiently market your brand and bring more eyes to your services. Interested in fleet wraps?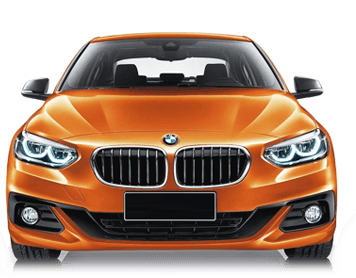 Schedule Your Appointment Today
Your Automotive Repair & Maintenance Service Specialist